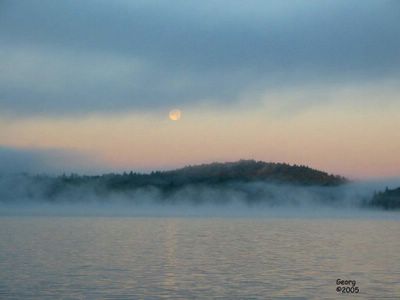 Georg

Georg, one of my partners in the political trenches over at
Running Scared
, sent me this lovely photo she took. Be sure and click on the picture to see the larger image. Sorry, I don't know where it is. Enjoy.
Update
Georg tells us about the picture.
It's a picture of Green Point on Raquette Lake, NY, at about 5:30 am on a summer morning in July, 2004. The fog is on its way in. 10 minutes later, and the lake was covered with pea soup. This one was all about timing.